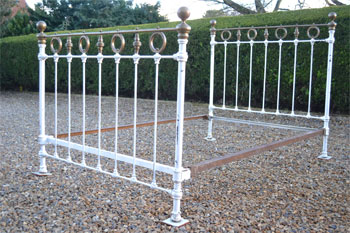 Super quality antique French 4ft bed frame with the classic French rings and vases design. New in from France
Fully Restored Price £575
(code: BA048)
Photos show bed in unrestored condition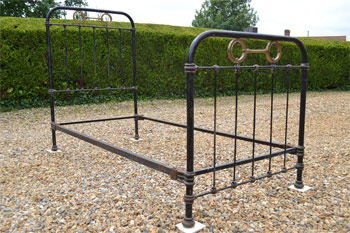 Pretty little antique French 3ft brass and iron bed. A very traditional style with brass rings to head and foot ends.
Fully Restored Price £495
(code: FF879)
Photos show bed in unrestored condition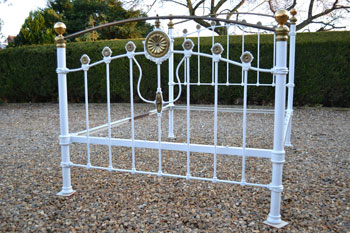 Late Victorian Brass and Iron double bedstead with larger 2 inch posts, brass bed knobs and some art nouveau style castings.
Fully Restored Price £975
(code: BA229)
Photos show bed in unrestored condition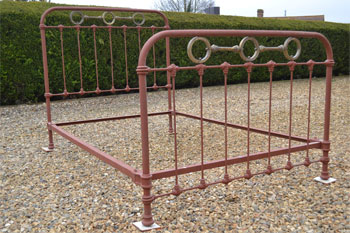 Lovely antique French 4ft bed frame with the classic French rings design to head and foot ends and fleur de lis castings
Fully Restored Price £595
(code: BA056)
Photos show bed in unrestored condition