Code BA994 Unrestored Bed Frame ( Price includes full restoration in your choice of colour)
Simple Brass and Iron Antique 4ft 6in double bed frame with brass caps & dipped rails.. The bed is now awaiting restoration in your choice of colour.
Price £895
Dimensions to the nearest 1/4 inch
Width 54 inches
Internal length 76 inches
Head height 52 inches
Foot height 40 1/4 inches
Height to the top of the side rails 15 1/4 inches
Custom made pine slatted base is £75. For an example of custom made slatted pine bases, please click here
Delivery to mainland England is £75
Wales is appoximately £85, Scotland is approximately £110 but for a more accurate quote please email with your postcode.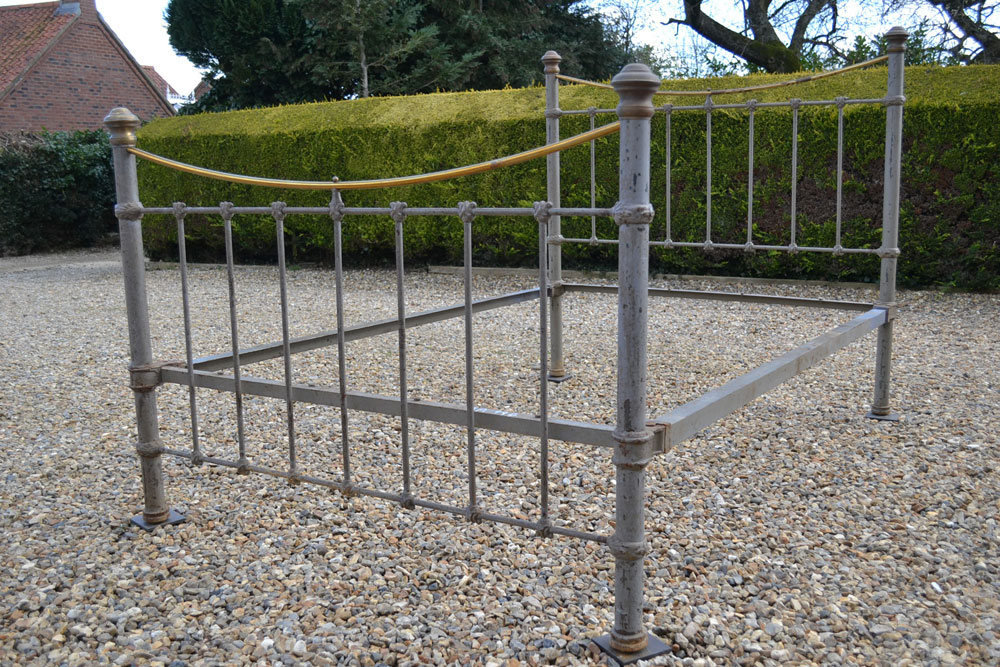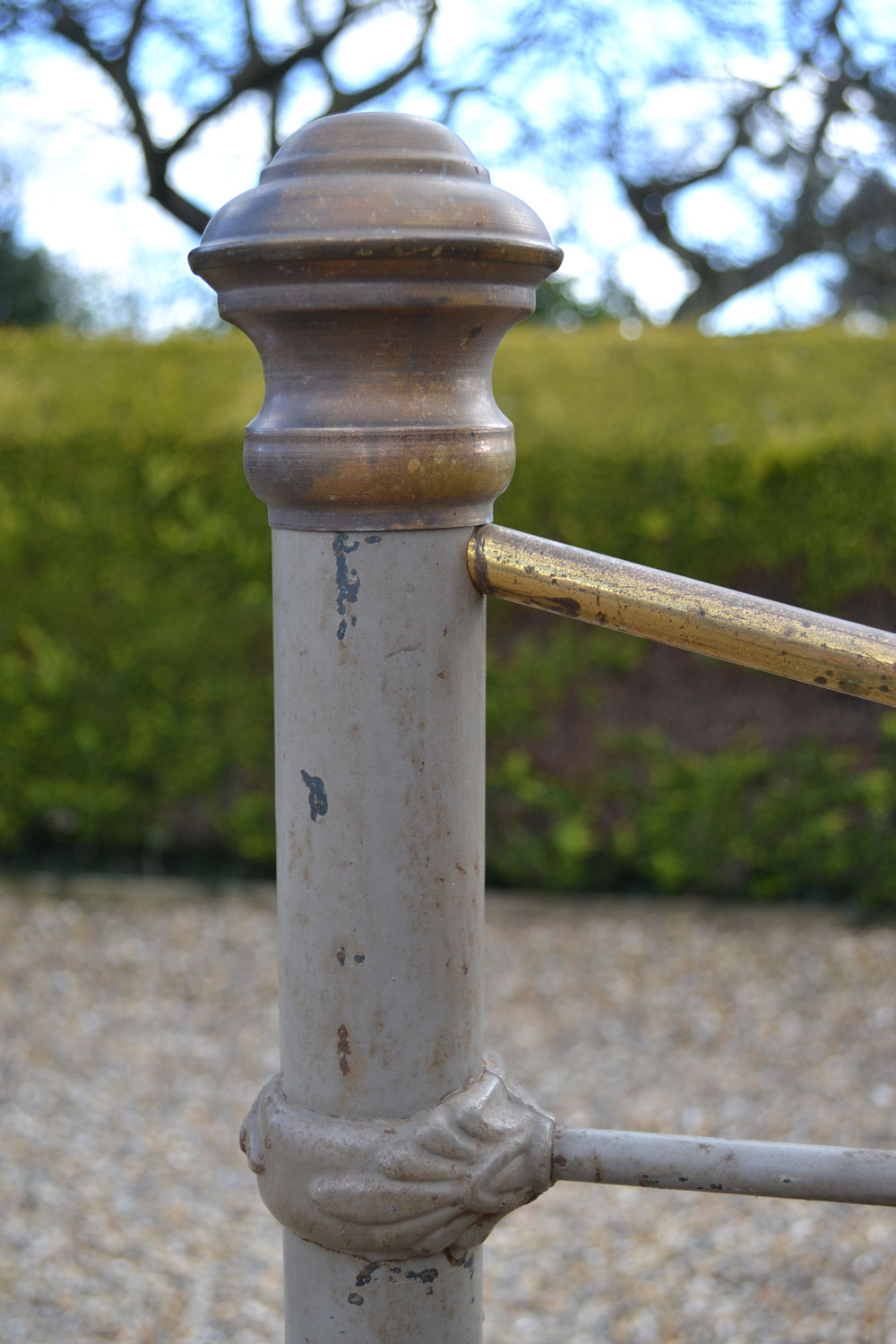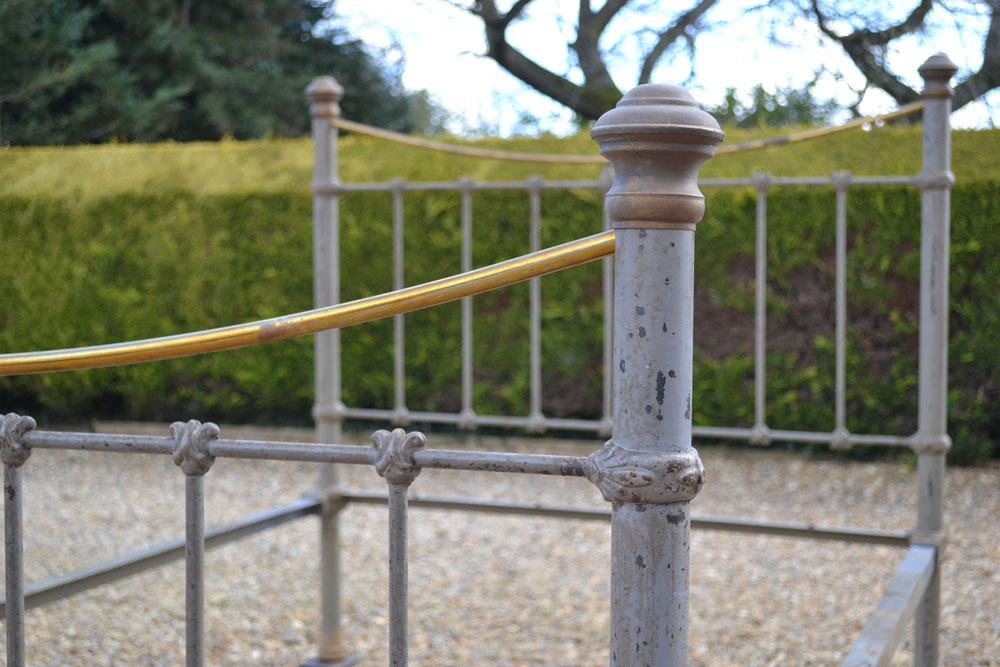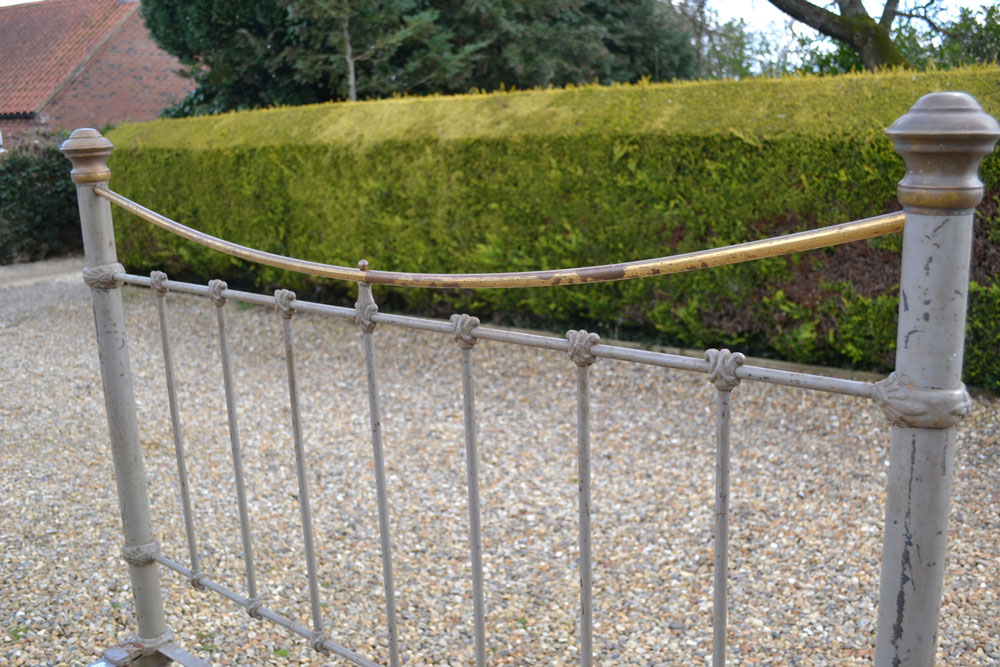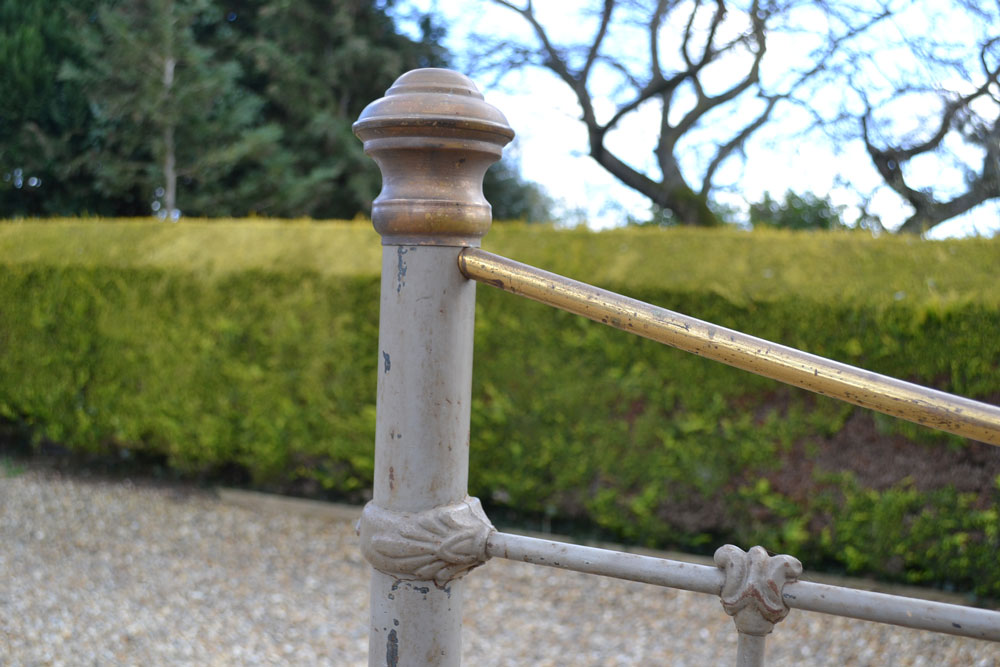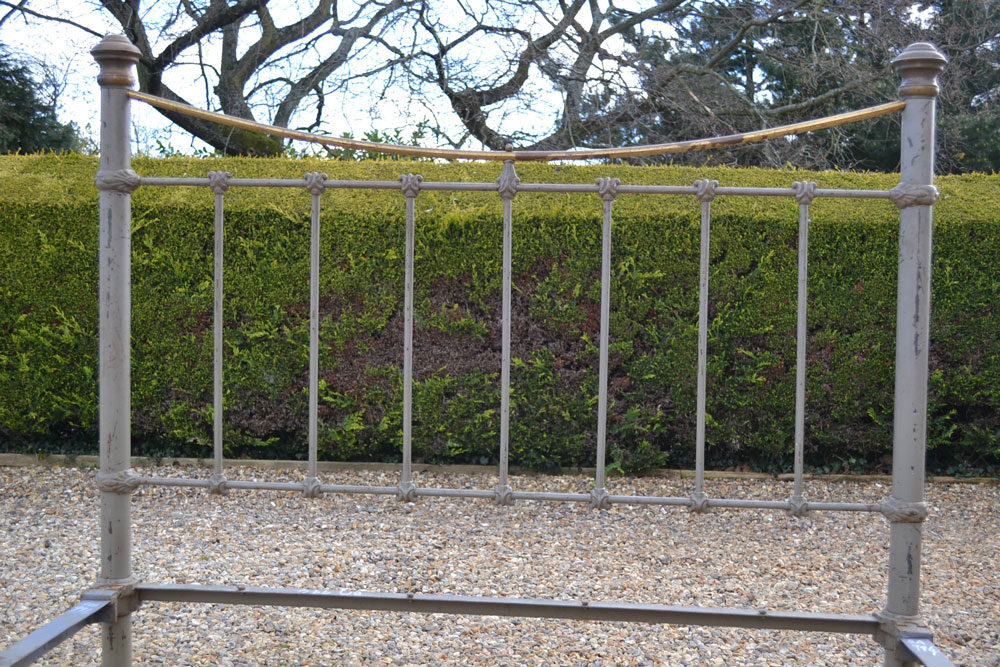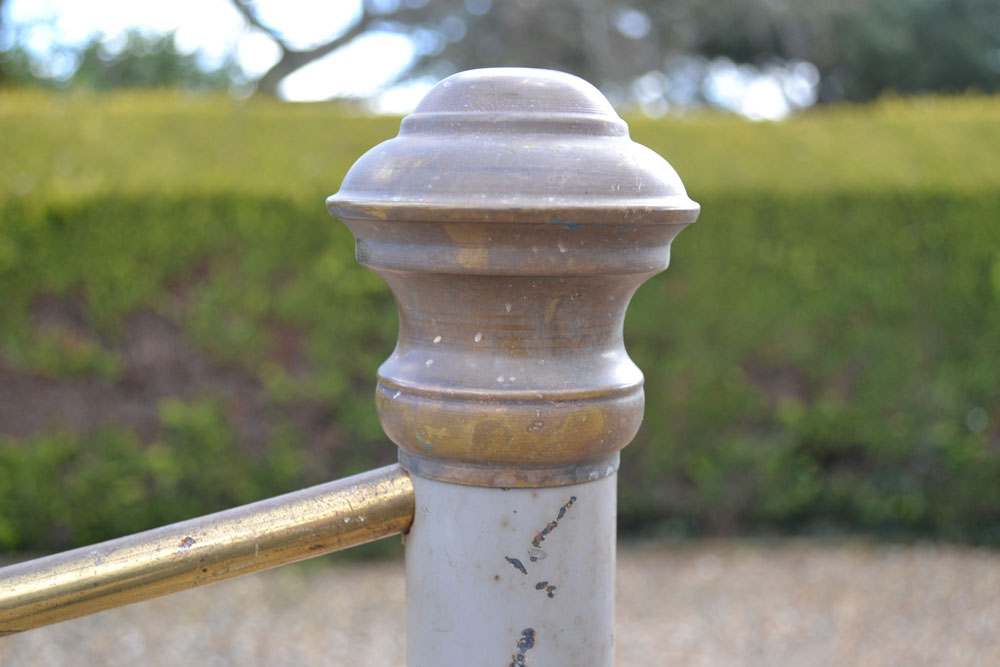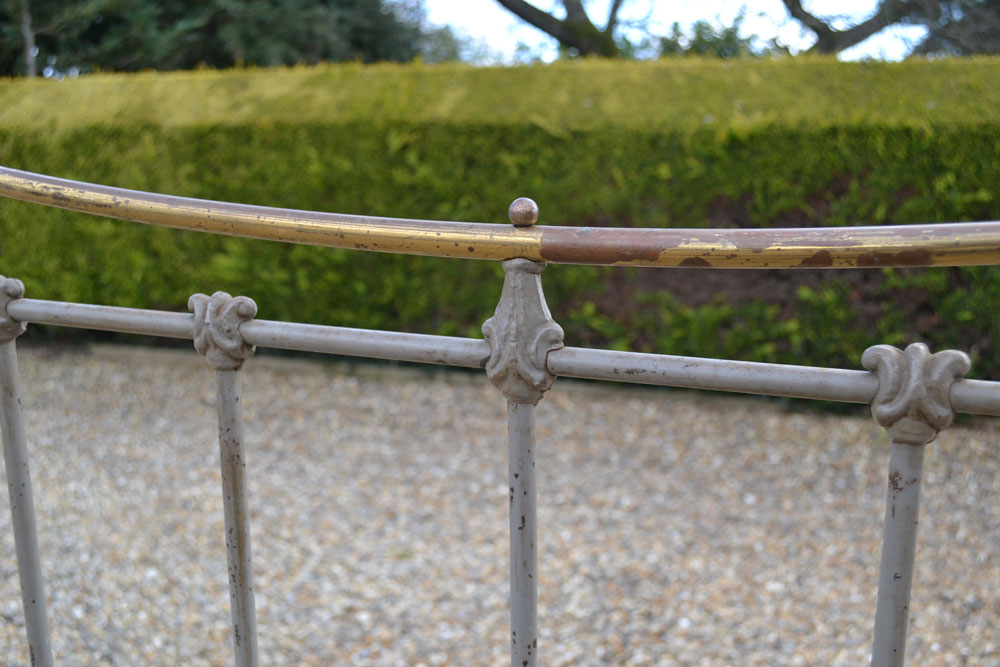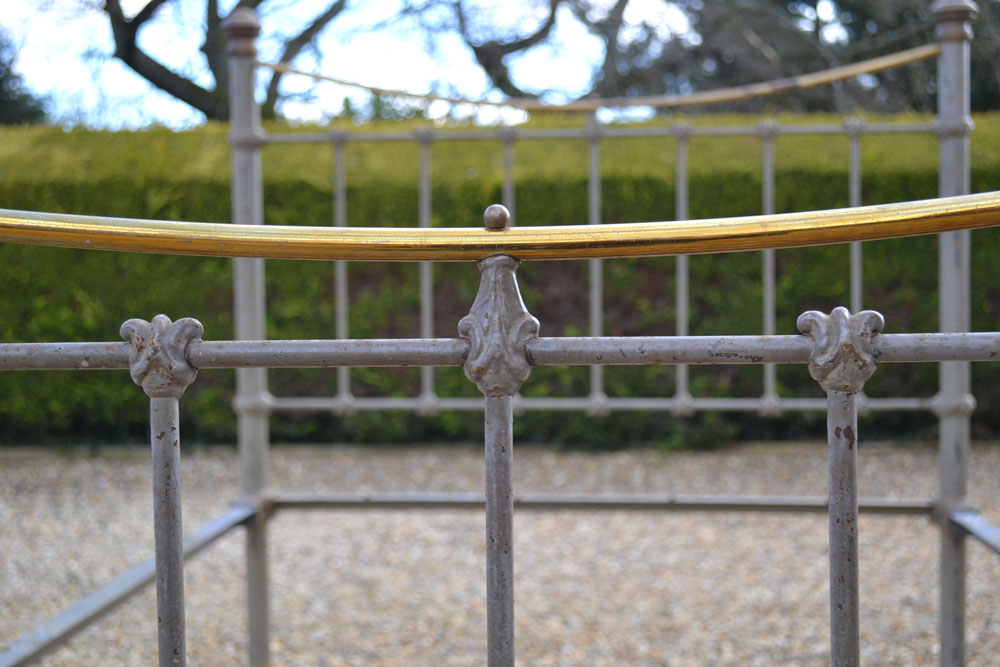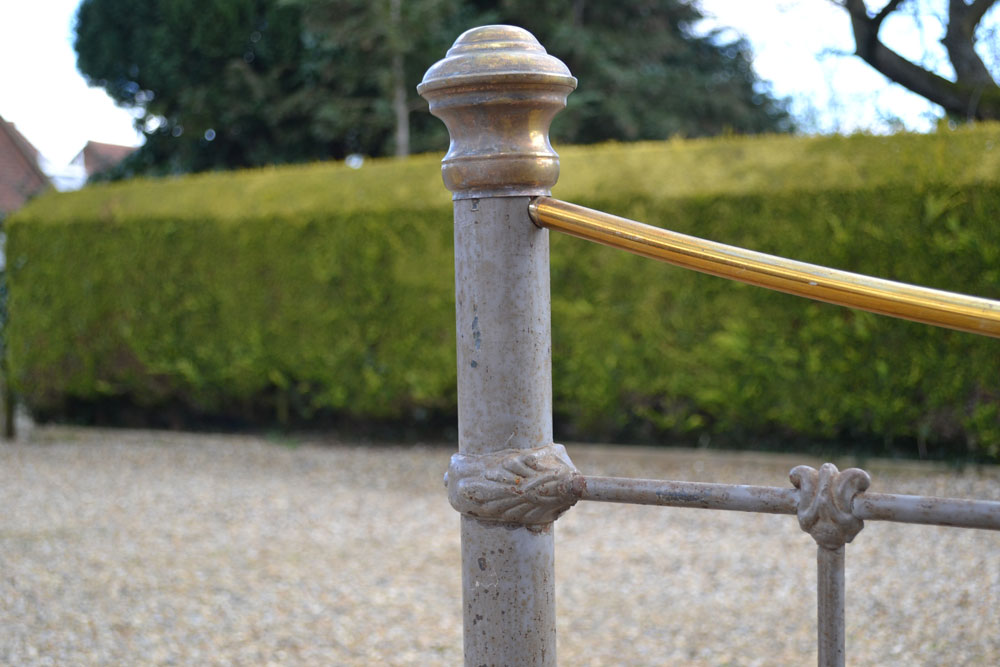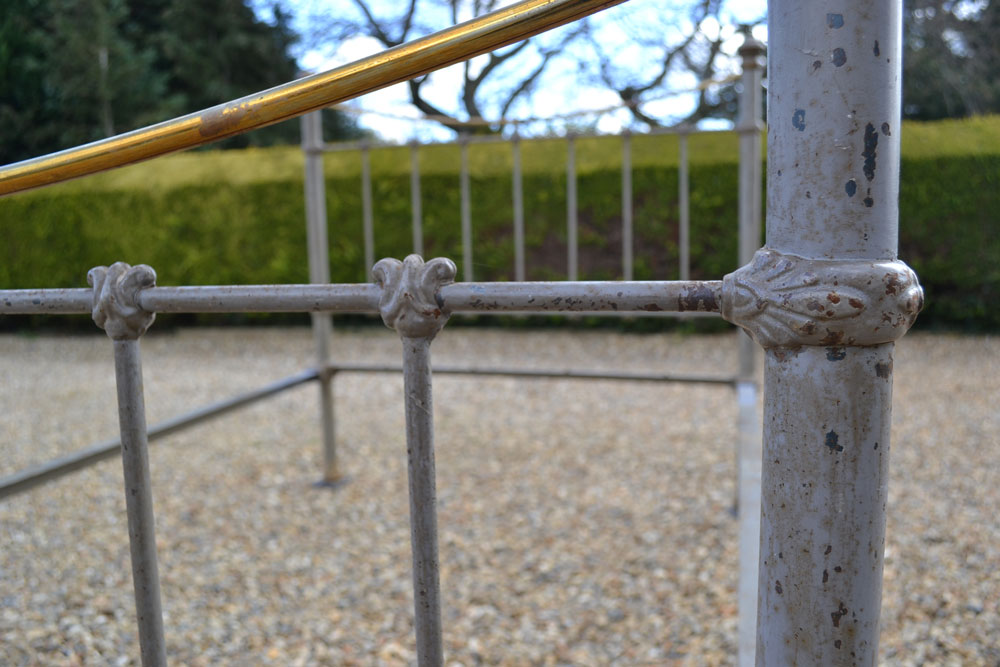 |