Code BA997 Unrestored Bed Frame ( Price includes full restoration in your choice of colour)
Stunning very heavy unique Antique Victorian all Iron 4ft 6in double bed frame, great castings. The bed is now awaiting restoration in your choice of colour.
Price £1795
Dimensions to the nearest 1/4 inch
Width 54 inches
Internal length 76 inches
Head height 53 1/2 inches
Foot height 48 1/2 inches
Height to the top of the side rails 14 3/4 inches
Custom made pine slatted base is £75. For an example of custom made slatted pine bases, please click here
Delivery to mainland England is £75
Wales is appoximately £85, Scotland is approximately £110 but for a more accurate quote please email with your postcode.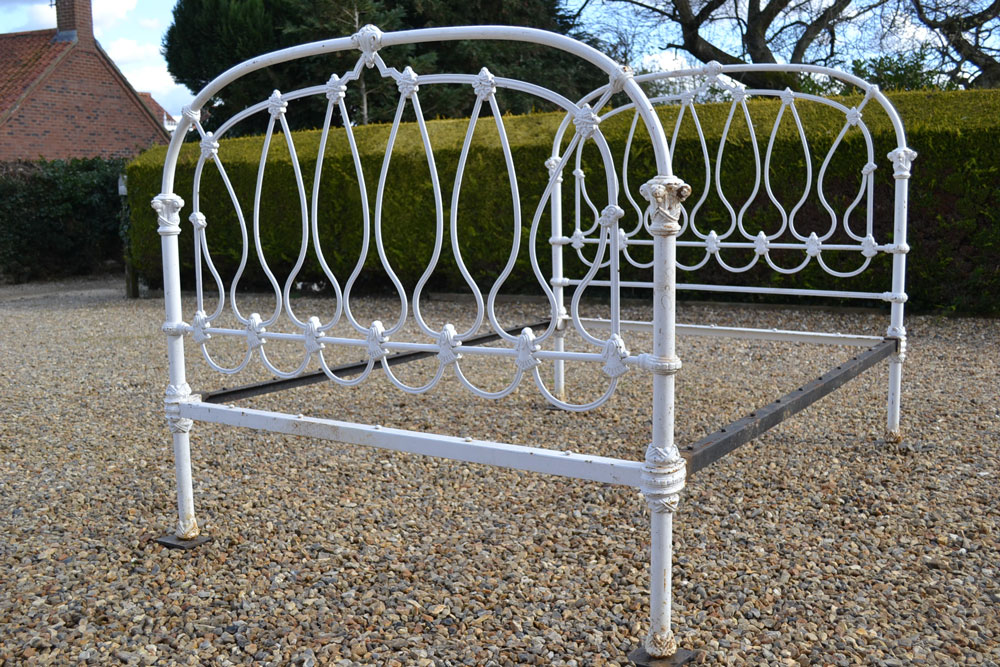 \