Code BA963 Unrestored Bed Frame ( Price includes full restoration in your choice of colour)
Antique Brass & Iron 5ft King size curly bed frame with some super castings. The bed has been altered in the past to take a moderm 5ft king size mattress. The bed has been in storage for quite a few years and is now awaiting restoration in your choice of colour.
Price £1475
Dimensions to the nearest 1/4 inch
Width 5ft (60 inches)
Internal length 80 inches
Head height 58 1/4 inches
Foot Height 46 1/4 inches
Height to the top of the side rails 19 inches
Custom made pine slatted base is £95. For an example of custom made slatted pine bases, please click here
Delivery to mainland England is £75
Wales is appoximately £85, Scotland is approximately £110 but for a more accurate quote please email with your postcode.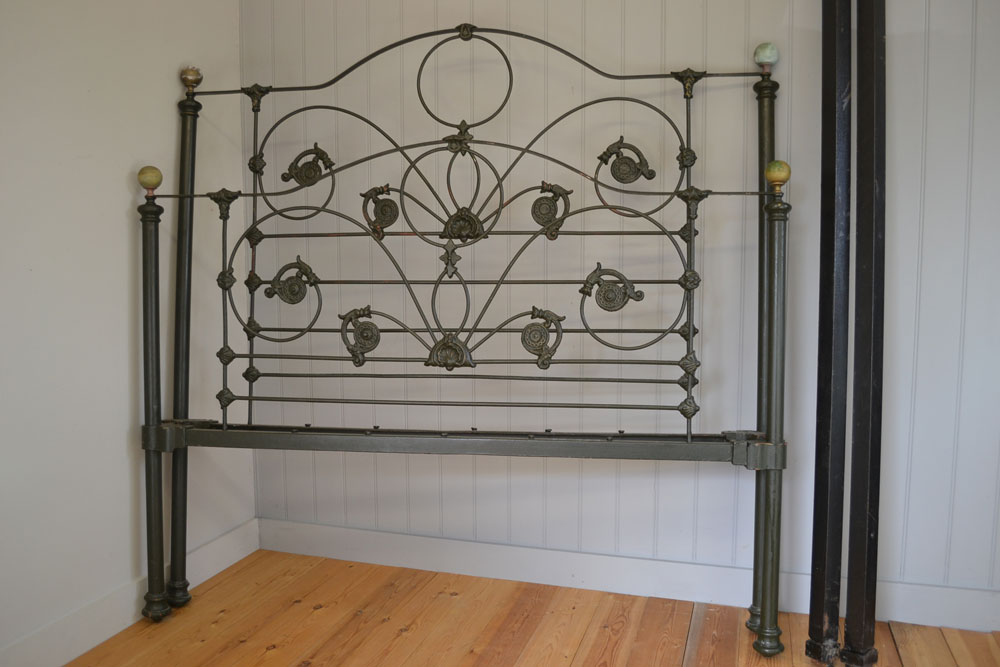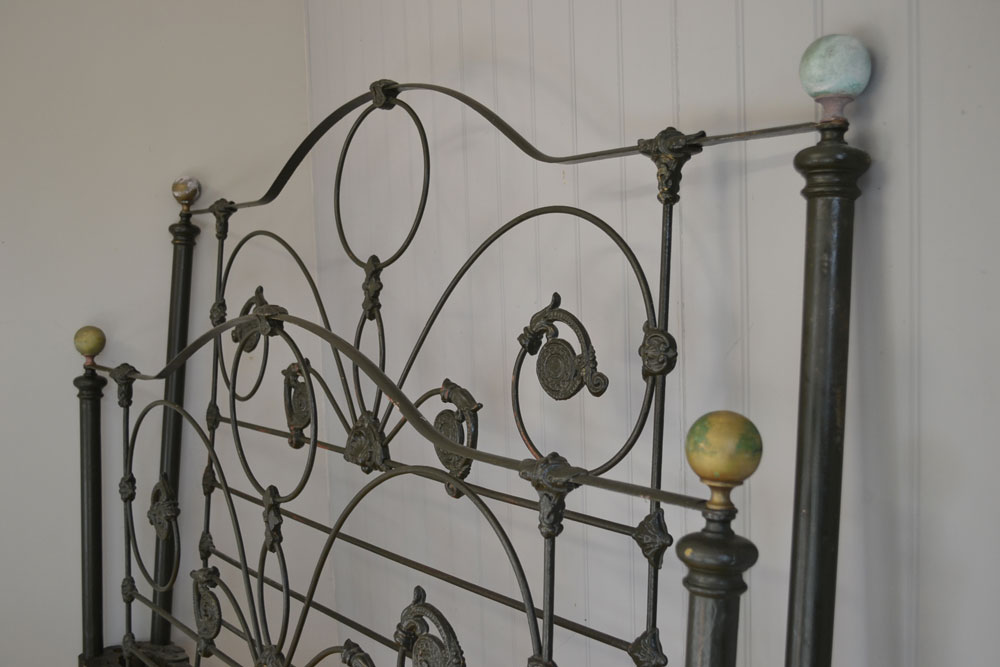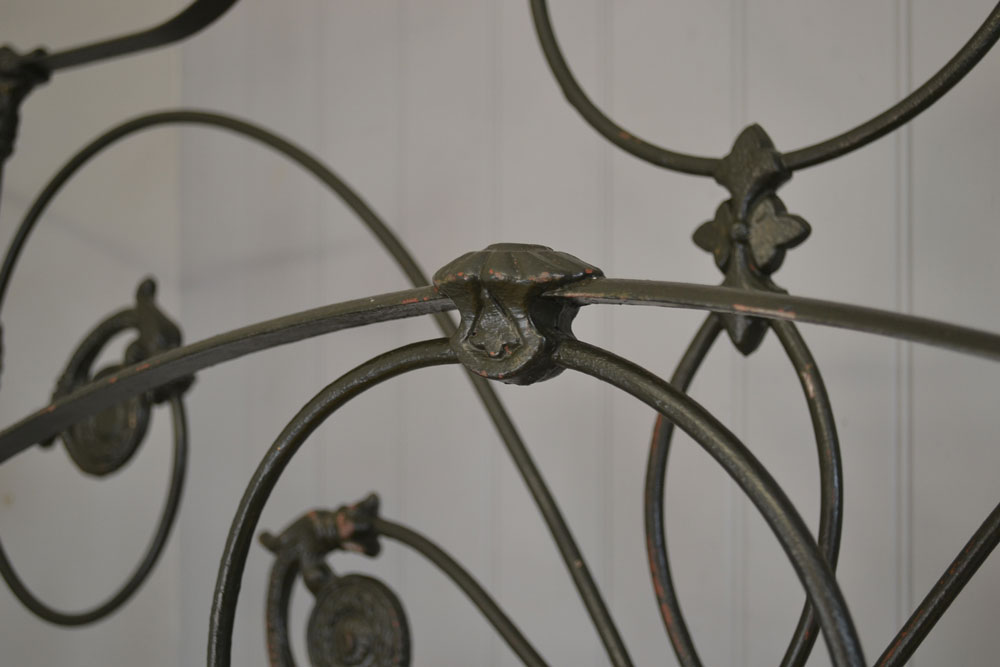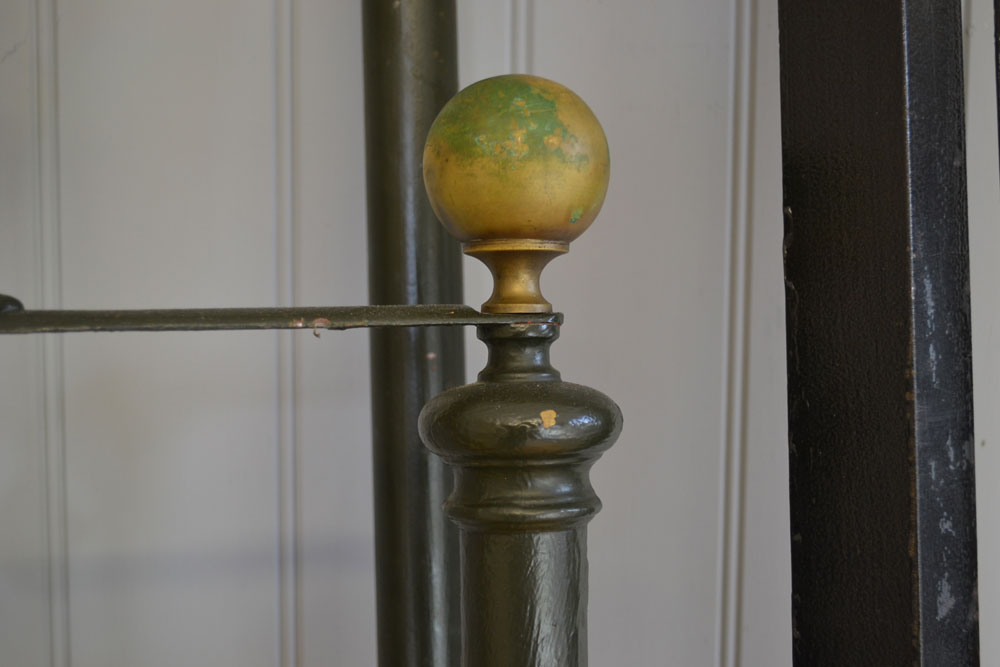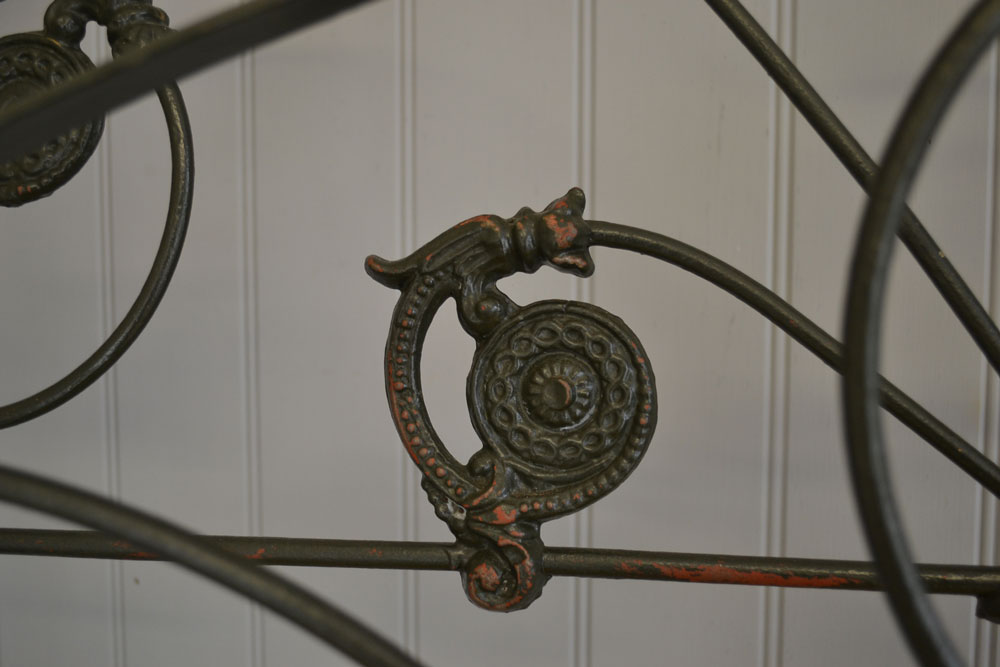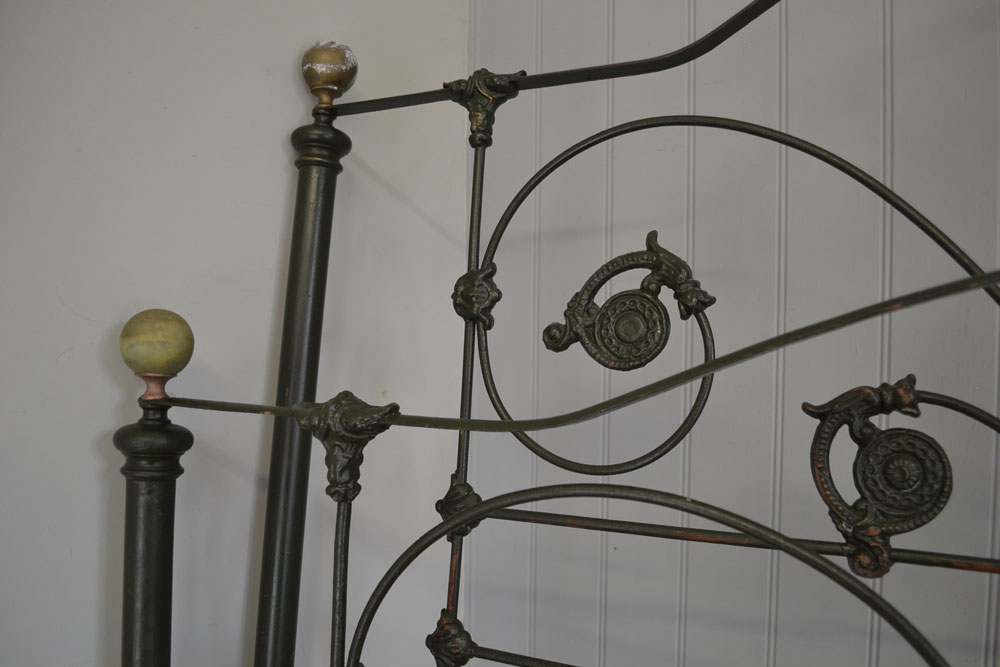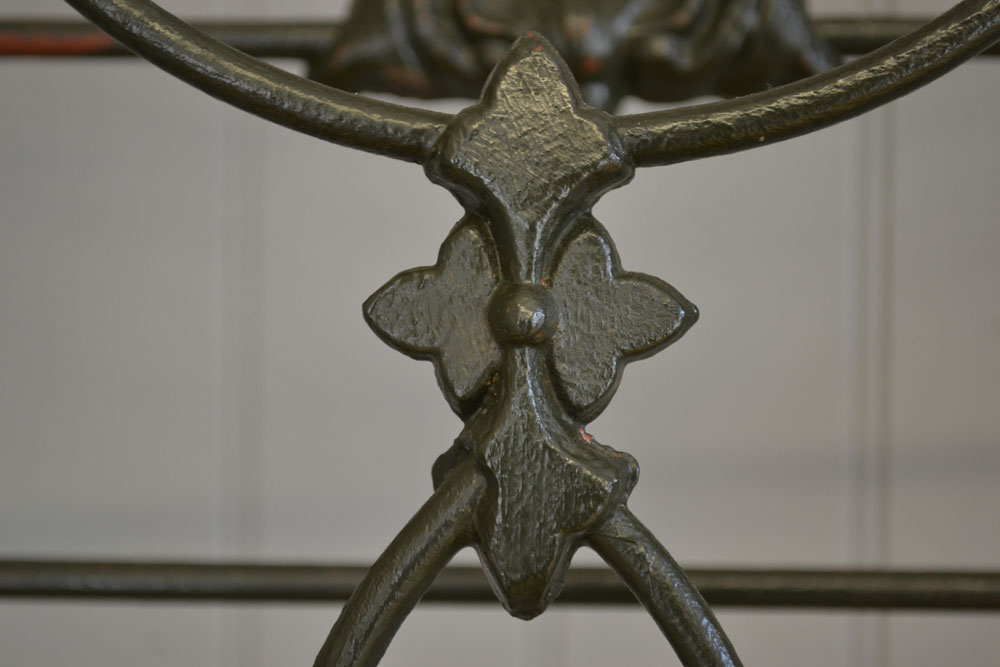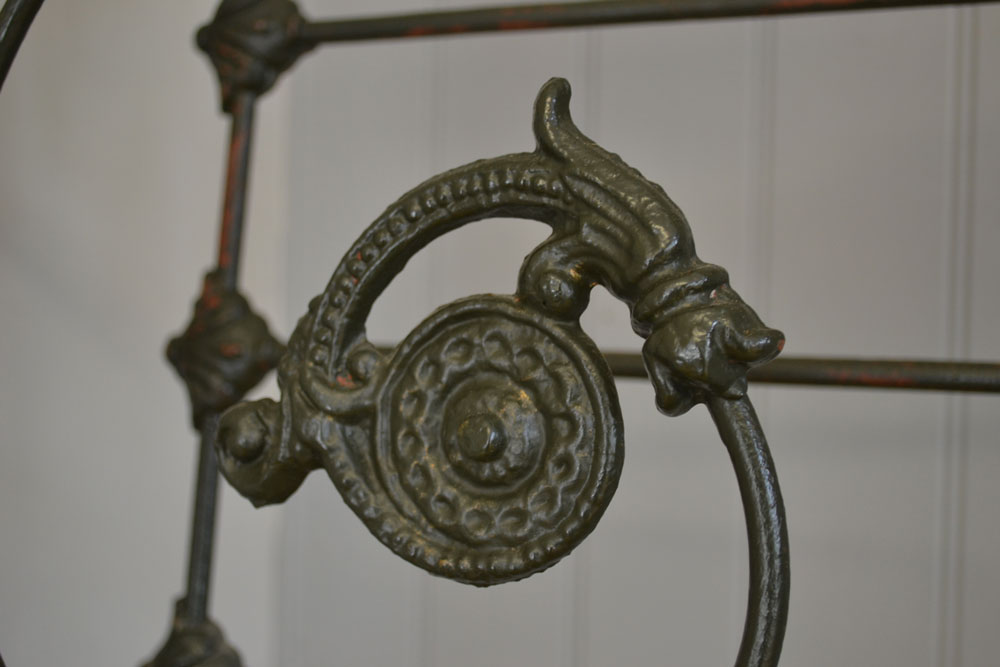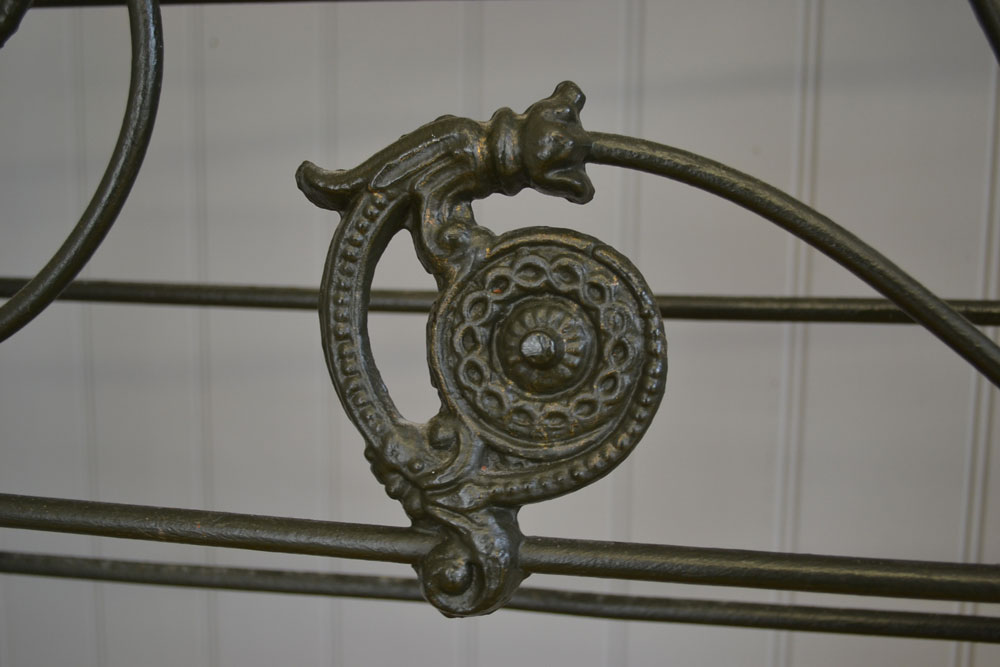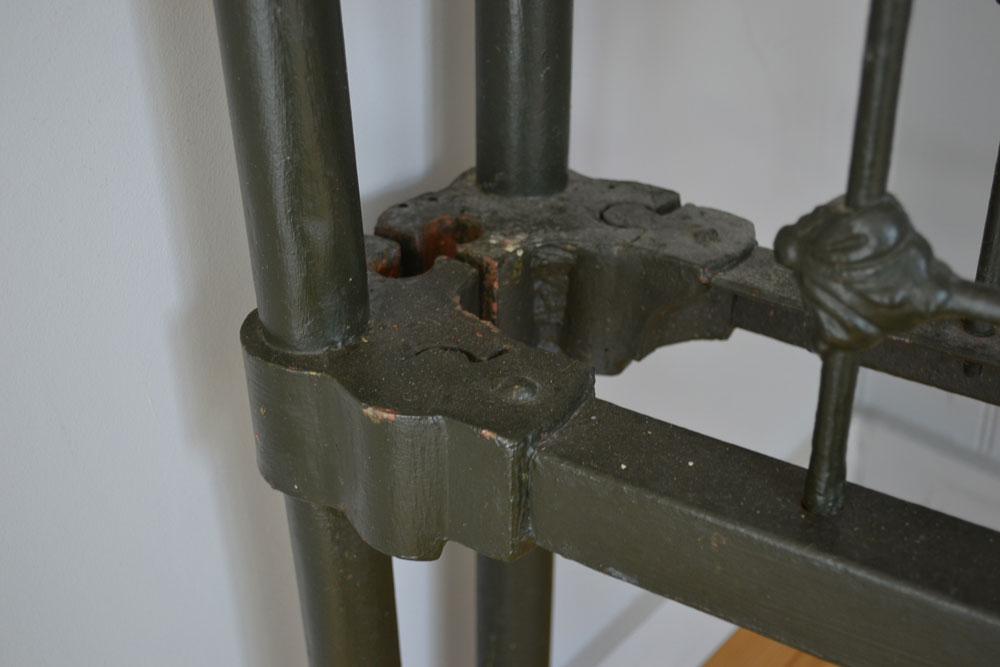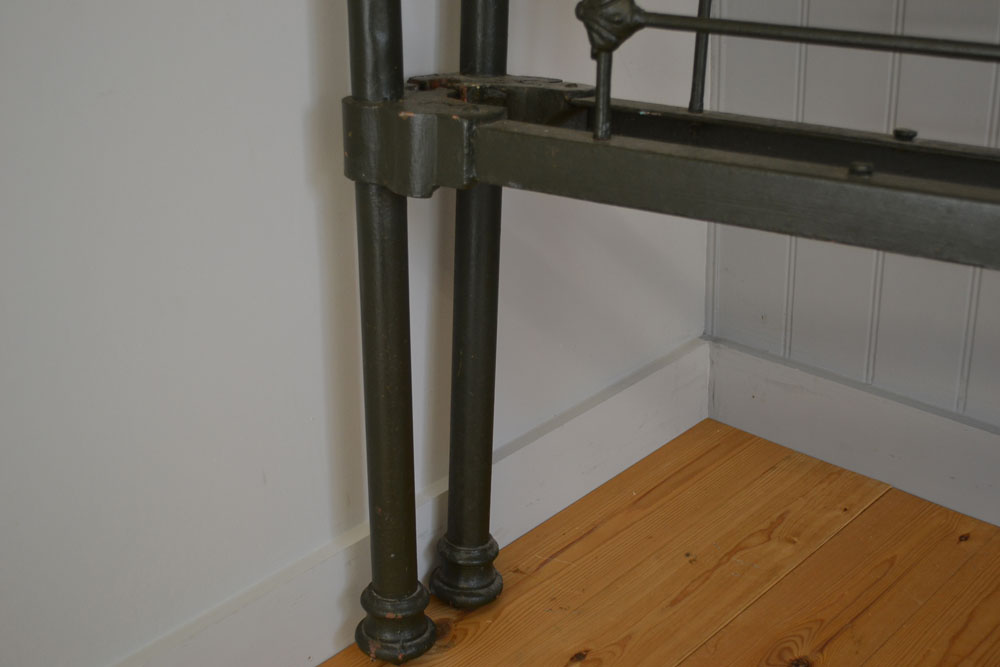 \